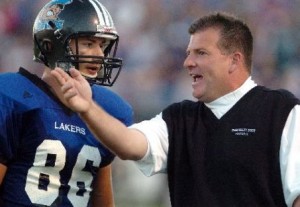 We've been writing plenty lately on some of the amazing social technology that is evolution-izing workplace learning and performance. Yet, in speaking with fellow ID's, it's clear to me that Instructional Designer is no longer an adequate title for us in the corporate world. In the Instructional Design competencies published by the International Board of Standards for Training, Performance and Instruction (ibstpi®), one of the design and development competencies reads:
Develop instructional materials (Essential)
Anyone else have an issue with this thinking? Here are my $.02. Is it essential for a designer to develop instructional materials that address real and identified gaps in performance, of course. But this statement limits design and development work to "push" instructional strategies. I'd like to see competencies without this limitation.
I believe a better competency for a designer to posses in this day and age is:
Develop instructional materials, systems, and guidelines for learning to flourish formally, informally, and socially
Or something to that effect. Today's designer needs to not only be able to push learning out to the organization, but to encourage, compel, and make it possible for others to pull the learning they need in order to perform. In this regard, the role of the designer is evolving into what I feel is more of a "learning coach". At times, yes, you are developing instructional materials. But at other times, you may be moderating a product forum for your organization where learners are exchanging product questions and answers across the globe- and you are ensuring their information exchange is accurate and focused, while tagging it for future reference by others in the organization. In this scenario, you are not developing instruction, but managing a virtual environment where learners can teach and learn from each other.
I believe the role if the instructional designer is dramatically changing, and as professionals we must adapt or perish. No longer is learning hierarchically trickling down through our organizations, it is happening everywhere. As bearers of the learning and performance torch, we must enable our learners to learn what they need to perform, wherever they are, and on whatever device they prefer to access it. Our adaptation should include a revision of the competencies that encompass the skill set expected from each and every one of us.
What do you think- Has the profession and our roles changed sufficiently to warrant a revision to the competencies of every instructional designer? How is your role changing at your organization?
- Alex Santos
Alex is a co-founder and Managing Member of Collabor8 Learning, LLC, an instructional design and performance management consultancy. His firm collaborates with organizations to enhance the way they develop and train their people. To learn more about Collabor8 Learning, click here.
Alex can be reached at 786-512-1069, alex@collabor8learning.com or via Twitter@collabor8alex.