So... you took a long, hard look at the reasons Why you want to try out social technology and one of your goals is to accelerate some portion or process of your business. It could be as simple as you have a very short time frame in which to roll out a new product or service, and have to find a way to do it faster without losing the quality your customers have come to expect. Some examples of projects or goals that could be accelerated include:
You are introducing a new and very large software application,
Your intranet is stale and your web development team is buried and can't get to it to keep it fresh enough for it to be valuable to your team,
A large policy document needs a rewrite and you need it done quickly, or
You need to document a business process or system.
Rather than going with traditional development options for a project like this, let's take a look at how one particular Web 2.0 technology can help you achieve your business goal faster than going with a traditional business response.
A Wiki, named after the traditional Hawaiian word for "fast", is an option you can use to meet any of the goals of projects like this in a very short period of time. A Wiki is a web document created by and editable by more than one person, typically powered by one of many Wiki software platforms available on the market. Access controls and rules can be easily imposed on contributors. How could a Wiki accelerate the rollout of a very large software application?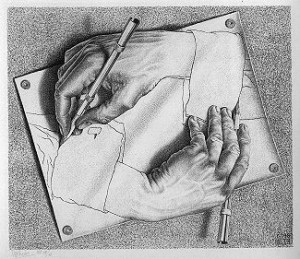 Traditionally, a technical writer, trainer, or engineer is assigned the task of developing the documentation required to serve the population of end-users that will likely have to use this new and very large software application-bottlenecking the implementation of the system until it is ready. Rather than going this traditional route, a Wiki can be used to democratize the process. What do I mean? Well, rather than have an individual of small group of individuals develop this documentation -a Wiki would allow for contributions to the documentation to be made by ALL of the members of the roll-out team, up to and including end-users! Every developer on the project and every end-user would be able to contribute to the document, much as you are able to edit articles in Wikipedia, the online encyclopedia that is arguably the largest and most popular Wiki project on the planet.
From a Human Resources perspective, a Wiki has many benefits as well.
Engagement. Besides accelerating your project, by involving more of your employees and giving them "skin in the game", you get more engagement from a greater number of your employees,
Cohesiveness/ Teamwork. A tenet that distinguishes a group of people from a team is a shared goal or objective. By making everyone responsible for the document, you are going to get a more cohesive team.
Quality. Again, making everyone responsible for the quality of the document spreads out the responsibility from a few to the many. This has the effect of community policing to ensure the company is putting its best foot forward, and generally increases the quality of the output.
Can you think of some of the other benefits that implementing a Wiki would have for your organization?
- Alex Santos
Alex is a co-founder and Managing Member of Collabor8 Learning, LLC, an instructional design and performance management consultancy. His firm collaborates with organizations to enhance the way they develop and train their people. To learn more about Collabor8 Learning, click here.
Alex can be reached at 786-512-1069, alex@collabor8learning.com or via Twitter@collabor8alex.